Angels of the Presence
By: Michael Manion
Topics: #AngelsofthePresence
Page Views: 9574
All about the Angels of the Presence.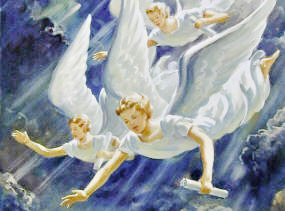 We are the Angels of the Presence and we govern the twelve heavens or planes and are the resource for all the angels. We are also known as the Twelve Angels of Sanctification and the Angels of Glory. We are Michael, Metatron, Suriel, Sandalphon, Astanphaeus, Sarasael, Phanuel, Jehoel, Zagzagel, Uriel, Yefefiah and Akatriel. We have assisted in humanity's being given the 24 books of knowledge that contains the scientific formulas. This information was designed to assist humans in their advancement, and, properly used, would allow them to transform their surroundings.
Read more…