By: Michael Manion
Viewed: 5/29/2023

Page Views: 6557
Unknown author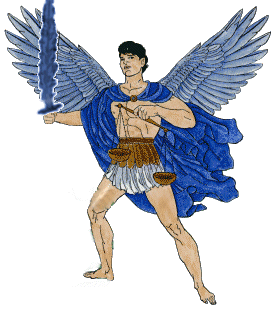 I am Michael, Ruling Prince of the Eleventh Heaven or plane of existence, and the Eleventh Order of Angels, known as the Archangels. My name means, "Who is as the Source of the Whole of Existence". My mystery name was Sabbathiel, meaning, "spiritual intelligence".
My complement is known as the angel Faith, whose name means, "The trust of the Source of the Whole of Existence". She establishes trust and caring throughout the known worlds. We are both experienced through light blues and white; Faith is sometimes experienced as soft pink and white.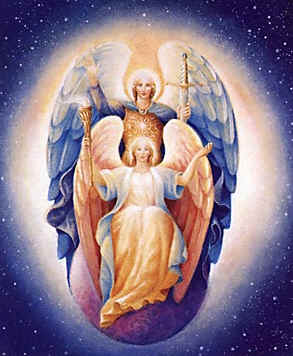 I am the leader of the order of Archangels, and am a chief of the Virtues. I bring to universal consciousness the sense of rightful remembrance, kindness and compassion, a fair treatment of all and sanctification. I am considered to be Tutelary Sor or the angelic prince of Israel--which displays my colors in their flag, as does the UN--pure white and sky blue, as do some other countries of Earth. I am always present for all mankind as helper and guide. I assisted in the writing of the 85th Psalm. I have the wisdom and knowledge to access all the Heavens or planes of existence. Through my loving, I have held a shield of courage and light that all beings may become familiar with their own fortitude.
With a blaze of blue healing light, often called my sword, I direct the wisdom of the ages and truth to come into existence within all places or wherever this light is directed. My message to all my beloved companions and friends at this time, is for you to have the courage and strength of conviction to step forward into the eternal light of truth. Let your wisdom and compassion be known to all those who know and will hear you. Be it known that I am not one who judges, as much as one who follows the dictates of the heart. I listen to your inner truth and understand that what you think of yourself becomes who you make yourself to be. I am by your side to show the way to your next step. Where there is conflict and you are struggling, I am there with you.