Metatron
By: Michael Manion
Topics: #Angels #Metatron
Page Views: 8246
All about the angel Metatron.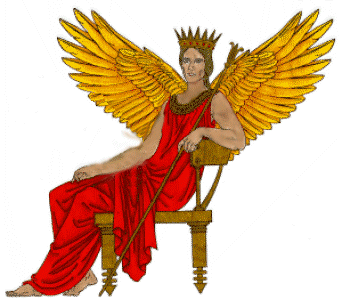 Ruling Prince of the Fourth Heaven or plane of existence, and the Fourth Order of Angels, Seraphim. My name means, "Transformer of Later Times" or "He who precedes the Transformation yet to come". My name has meant many things at various ages of man. In Latin it meant metator, a guide or measurer. Earlier, in Hebrew, it meant "Little YHWH", and even earlier my name meant, "One who occupies the throne next to the divine throne". I am also called Metratton, Mittron, Metaraon and Merraton. It has even been suggested that my name is a mystical name for Yahoel or God. These interpretations of the meaning of my name had limited understanding until the 1980s and 1990s when words like Transformation became known more widely by humanity. My mystery name was Bisbul, which means "Within or in Zebul". Zebul means "Habitation or Temple", not only in the sense of worship and reverence; it also means the truth of truths within, the revered place within. This would be the most respected place within each of us.
Read more…