What is an incall?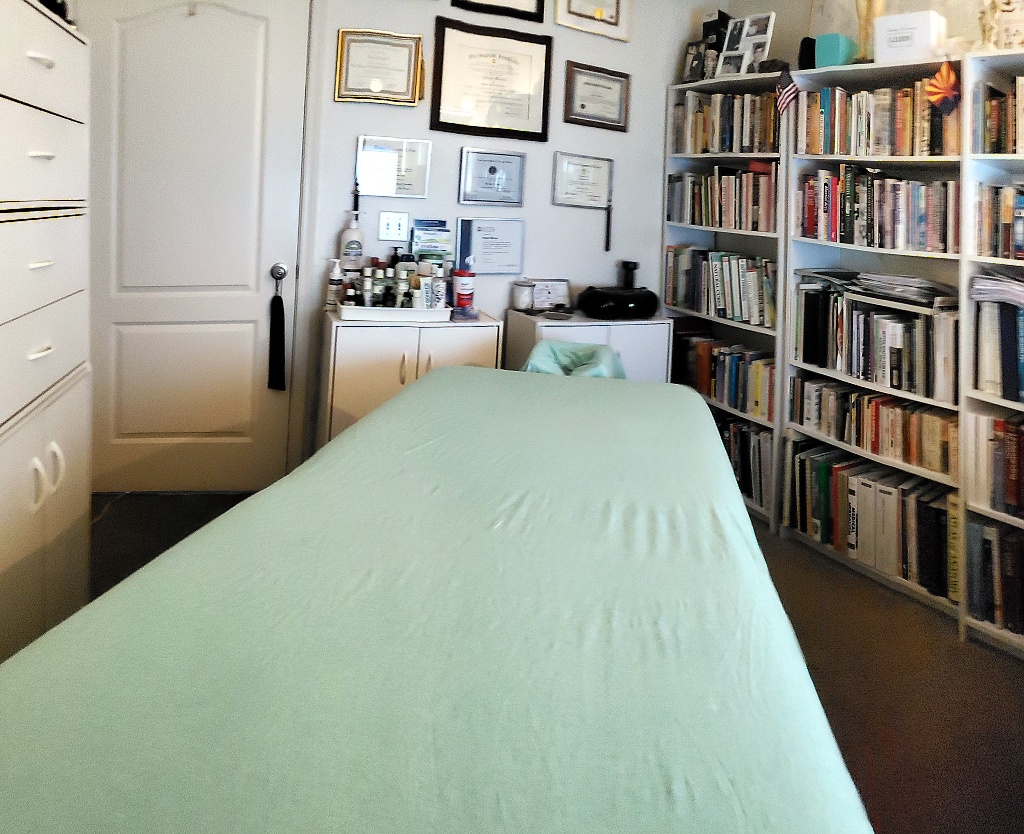 My massage space is located at my my home in an pleasant area in Mesa, on Stapley just north of US-60. The room can be darkened for your relaxation, lit by candles and soft lights in the evening. You'll experience your massage on a professional massage table, with the sounds of soft music in the background. If you prefer a shiatsu or Thai massage session it can be experienced on a comfortable mat on the floor.
There's a full bathroom with a shower available across the hall if you'd like to clean up before or after your massage.
For your comfort, during your massage I can use your choice of softly scented or scent-free oils, creams or lotions.
Call me today to make an appointment!