By: Michael Manion
Viewed: 2/8/2023

Topics/Keywords: #TriggerPoint
Page Views: 4181
All about Trigger Point massage.
What is Trigger Point Therapy?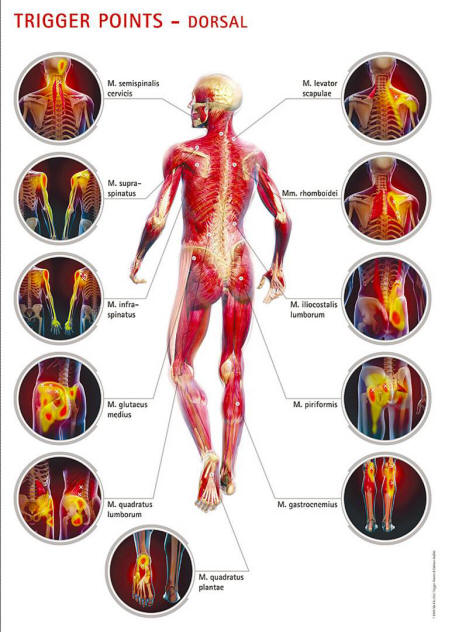 Trigger points were first discovered and mapped by Janet G. Travell (president Kennedy's physician) and David Simons. Trigger points have been photomicrographed and measured electrically, and in 2007 a paper was presented showing images of Trigger Points using MRI. These points relate to dysfunction in the myoneural junction, also called neuromuscular junction (NMJ), in muscle, and therefore this modality is different from reflexology, acupressure and pressure point massage.
Peer-reviewed medical research has shown that the benefits of massage include pain relief, reduced trait anxiety and depression, and temporarily reduced blood pressure, heart rate, and state anxiety.