By: Michael Manion
Viewed: 2/8/2023

Topics/Keywords: #ThaiMassage
Page Views: 3485
All about Thai massage.
What Is Thai massage?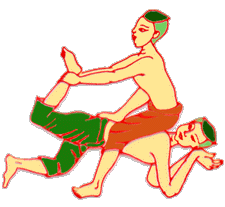 This form of bodywork is usually performed on the floor or on a mat on the floor; the client wears loose clothes that allow for movement. No oils are used in Thai massage.
Although abbreviated versions are often given, it is recommended that you allocate two or three hours to get the maximum benefit from your Thai massage.
Thai foot massage is a bit different. It is done on the feet and legs and can involve a combination of camphor, menthol, lotion and/or oil plus various herbal components. If this is what you desire and need plan on an hour and a half session as your feet and legs will be wrapped in the above components for a short period at one point before proceeding.