By: Michael Manion
Viewed: 2/8/2023

Topics/Keywords: #Reiki
Page Views: 3599
All about Reiki.
What is Reiki?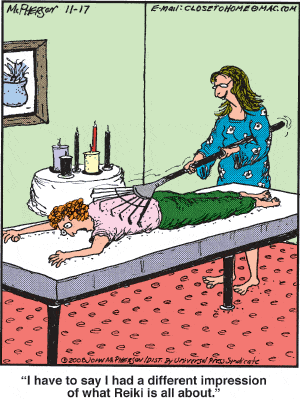 Reiki is not massage; it is a Japanese energy form of healing.
Reiki has become very popular in recent years, with classes in many locations teaching its use, both as a tool for therapists to apply to their clients but also for self-healing. Reiki has even been shown to be effective in helping pets to live longer without pain! There are various levels of mastery of Reiki. The highest level is Master; a Reiki Master is considered qualified to teach the practice of Reiki to others.
While Reiki can and often is combined with massage, this is not a requirement. The physical body does not have to be touched in order for Reiki to be administered, as it is the energy fields that surround the body that are targeted.